Continuous Speed Tailors Tack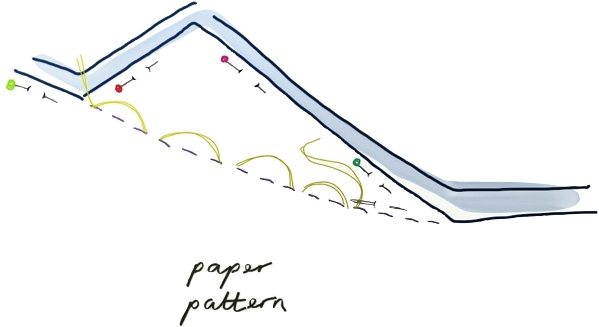 Use this stitch to transfer markings from the pattern directly to the garment piece.
With the pattern piece still pinned to the cut fabric, take a doubled up threaded needle and stitch little stitches about 5cm apart from each other. Keep the stitches quite loose. When you have finished, snip through the loose stitches and remove the pattern piece. Gently fold open the two fabric pieces and once again snip the stitches to separate one piece from the other. You will be left with little tacks along the lines you initially stitched.